All players can have dips in form from time to time, and even the best in the world can go off the boil on occasion. But, if there is one time that a player wants to be at their best, it is a World Cup year. It is every player's dream to be selected for the World Cup, and not being in peak form when it comes to representing your country can be costly, both for the team and individual.
In light of that, we wanted to look at five players for whom a big improvement is needed in 2022. Should things not turn around soon, their places at Qatar 2022 might be in jeopardy.
1. Bruno Fernandes – Manchester United and Portugal
In truth, we could have picked several players from the woefully underperforming Manchester United squad, including Harry Maguire, Marcus Rashford, Paul Pogba, and Jadon Sancho. However, Fernandes gets the nod, not just due to the fact his form has dipped, but because it has dipped so dramatically in recent months. Fernandes had been United's best player for the best part of two years – the only star performer at times – but the new system under Ralf Rangnick, integrating with Cristiano Ronaldo, and his attitude has let him down. He's not guaranteed to start for Portugal next November, so he must prove he can work behind Ronaldo and start proving he is world-class once more.
2. Romelu Lukaku – Chelsea and Belgium
Lukaku's camp will tell you that he is not in bad form at all and that his problems are the fault of Chelsea's management. There has been a well-publicized fallout between Lukaku and his club. And while mediation seems to have been achieved, the fact remains the Belgium striker has just five league goals so far this season. If you place football bets online with 888 Sport, you can find odds of 11/1 for Belgium to win the World Cup. They are among the favorites, but surely this is the last chance for the Golden Generation? And, they will need their star striker fit, happy, and firing if the World Cup is to finally come back home with them. 
3. Harry Kane – Tottenham Hotspur and England
The good news for Spurs and England fans is that Kane seems to be slowly working his way back to some semblance of his old self. He was all over the place at the start of the season, with his head surely turned by the links with Manchester City over the summer. Nevertheless, Antonio Conte has claimed Kane is "totally involved in this project now", meaning he is committed to the Spurs' cause. Goals will need to follow in the coming weeks as Spurs launch their bid for a Champions League spot, and England fans will want him in peak form for the World Cup as it is their best chance since 1966.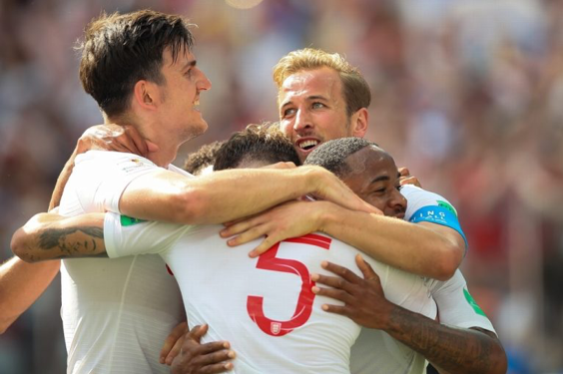 4. Jack Grealish – Manchester City and England
An expensive transfer tag can sometimes weigh heavily on players, and it seems the £100 million fees for Jack Grealish is still looming large over the former Aston Villa man. To be fair, there have been flashes of the brilliance that made him so coveted by City and Pep Guardiola. The good news for England fans is that Grealish, like Harry Kane, has seen an uptick in his form in recent weeks. But much more will be needed to ensure he has his place in the starting line-up for club and country, both of which are hoping for success in 2022.
5. Sadio Mané – Liverpool and Senegal
Is Mané having a bad season? It depends on who you ask, but he has certainly dipped in and out of form, and he is certainly not on a par with the levels he demonstrated in 2019 and 2020. There isn't much chance that he will be dropped by Senegal, given he is the team's talisman. But there is stiff competition for his place in the Liverpool starting line-up, and Jurgen Klopp would not be afraid of wielding the ax.