Association football also called soccer or simply football, is the single most popular sport in the world, with an estimated 3 billion fans all over the globe. Thus, it shouldn't be a surprise that football has made its presence felt in other areas, ranging from apparel and footwear to video games – even games of chance. 
Slot machines are the most popular games in casinos. They are incredibly versatile, available in pretty much every theme you can imagine. It shouldn't be a surprise that there are quite a few of them inspired by football, games you can try at Vwin online casino.
Football Star Deluxe
Football Star Deluxe is a tribute to football as a whole. The game itself is a remake – the original was released by Microgaming in 2014, as a tribute to the World Cup hosted that year by Brazil. The remake, released last year, would've marked the 60th anniversary of the UEFA European Championship. Unfortunately, the global pandemic had other plans: the EUROs were postponed to 2021. Well, at least we've been left with a football-inspired slot machine.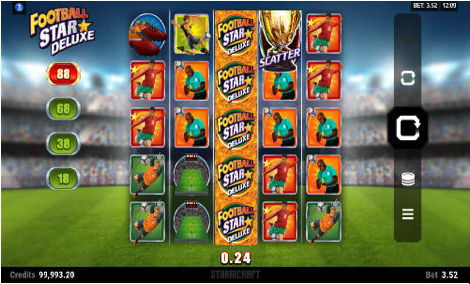 Football Star Deluxe is an atmospheric slot machine with visuals and sounds inspired not by a certain football team but by the entirety of the sport.
Football: Champions Cup
Football: Champions Cup was released in 2016 by Swedish game developer NetEnt. It wasn't released concerning a real-life event – we've had Euros that year, but the game would've been a better fit for a World Cup year. It's a great game nonetheless, with a lot of respect for football.
Right from the beginning, the game allows you to select a team to play with.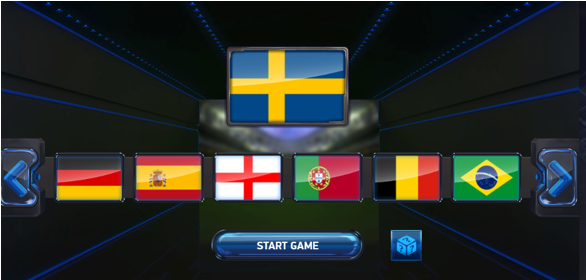 Throughout the game, you'll have the chance to truly feel like playing a football game once you trigger the game's free spins feature – that's a lot like a ladder for a world-class football event – or the bonus game that's a penalty shootout. 
The game has a great atmosphere, and its side games and features make it a lot of fun to play.
Bicicleta
Yggdrasil Gaming's "Bicicleta" slot machine has chosen to honor one of the football moves that require the most skill and precision to execute correctly: the famous bicycle kick, along with the players who so skillfully executed it on the turf. While the players themselves are not names, and their likenesses are not picture-perfect reproductions, some of them can indeed be recognized – the guy in the red shirt is probably Cristiano Ronaldo, the one in yellow may be Ronaldinho, while the one in white is probably inspired by Zlatan Ibrahimović. All of them have performed this athletic move during their career.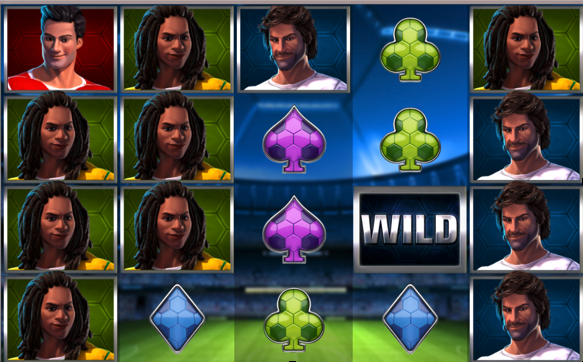 The game itself comes with a lot of football-inspired visuals and a distinctive atmosphere that makes it a great choice for any football fan in search of some online slots action.